Somewhere along my travels I heard that you could use Jello as a lip stain. One day while at the grocery store I decided to pick some up and give it a try.  Sounds logical right? I mean you eat a popsicle and your lips are blue for the rest of the day so why wouldn't Jello do the same? Inexpensive, long lasting, tasty lip stain..I'm game.   Note: Having no instructions on how to magically turn Jello into lip color, I just winged it with the water to Jello ratio.
First I had to decide which kind or color of Jello to buy.  That was easy, red of course but, which red? Strawberry, cherry, mixed berry….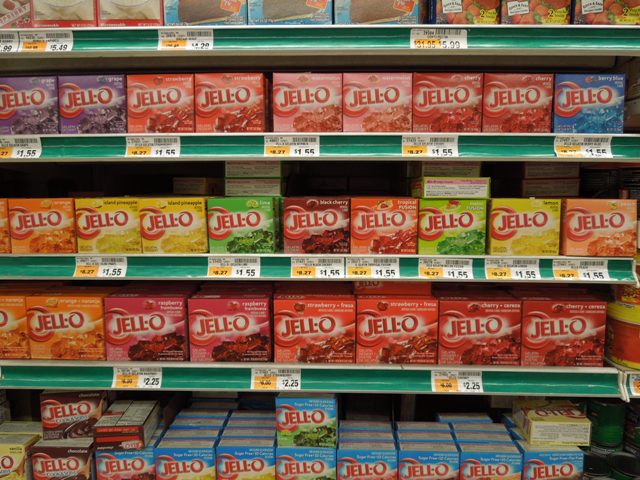 I went with the dark and mysterious black cherry.
At first, I just licked my finger and dabbed it into the Jello mixture and pressed it to my lips hoping the moisture would liquify it and magically change the color of my lips.  That didn't happen, I just got sugared lips.
Next, I put a little bit of the black cherry Jello powder into a bowl and slowly started to add water.  This definitely worked better.
After applying a number of coats of the water Jello mixture, the black cherry Jello finally stained my lips a cute reddish hue.  Over top, I added a little clear lip gloss.  Tasty experiment but I wouldn't swear off Nars just yet.